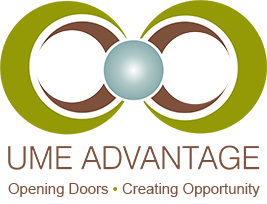 About UME Advantage
Business Development Specialist
UME Advantage (UMEA) is specialist sales and business development organization focused on introducing International Software Vendors (ISV's) to the UK, Middle East and Africa marketplaces. UMEA has more than 20 years' experience successfully assisting with regional start-ups, re-starts and next phase growth for numerous customers with aspirations to benefit cost effectively from these lucrative markets.
Under this representation ISV's avoid the necessity for heavy upfront investments in cost of sales, people, offices and legal trading infrastructures. With a powerful network and access to key decision makers, UMEA has a proven business model to accelerate market penetration and create the perfect platform for ISV's to enter markets with sustained revenues streams, highly qualified pipelines of future opportunity, strategic partnering and key routes to market established.
UMEA has created more $300m in revenues, set up and established more than 8 clients who are now thriving in these complex markets.